Benefit 1.
Lease beats are fairly cheap, average around $40 for a basic license. So if you release 1 track every month, in a whole year it would cost you $480. A lot of times producers will offer Bulk Deals, as an example 5 beats for $80 (that's my Bulk Deal). Most of the Exclusive Rights will start at $1000 for 1 single beat. And there is no Bulk Deal available for Exclusive Rights.
Let's do some simple math to make it clearer:
1 x Beat – Basic License costs $40 x 10 = $400
But wait?
5 x Beats – Basic License BULK DEAL will cost $80,- x 2 = $160
So if you spend $160, you can release 1 song a month, 10 months straight
For Exclusive Rights that means:
1 x Beat – Exclusive rights will cost $1000 x 10 = $10.000
So if you buy 2 x  Bulk Deal you will save $9.840!!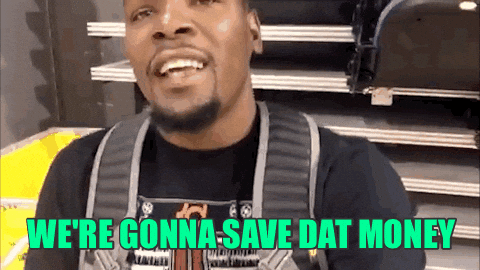 Benefit 2.
If people vibe with your music you can keep feeding them new music. If you release music consistantly, you will stay in the spotlight. And eventually they will become your fans.
Benefit 3.
Another advantage is you can find out what style you get the most positive feedback from and totally zone in on that. It might take a while to discover this. But because Lease Beats are a lot cheaper, you can test this without investing a lot of money.
To sum it all up, ask yourself this:
Do you have a big following on social media?
Have you released your first single?
When you release a song, how much views or plays do you get?
What is your budget for a music video, promotion of your music, mixing and mastering?
Do your expenses cover every penny you will invest in your music?
Now answer these questions and be honest with yourself, maybe by now you have an idea if Non-Exclusive Lease Beats are for you.
But there is a "catch" to non-exclusive lease beats!
In the first section I was talking about how lease beats might be awesome for you and now i'm talking about a catch😲? Well what I mean by that is the sales and distribution limit. Almost all basic lease beats have a limit of how many copies you can sell. But there is another option.